Safe Abortion Care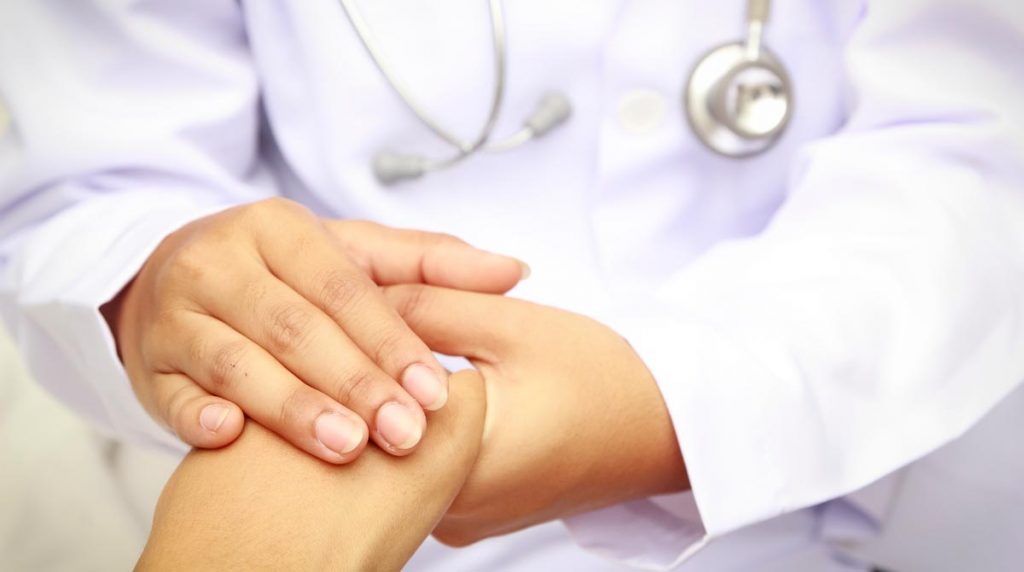 Brought to you by

Safe termination is provided by a specially trained nurse or doctor.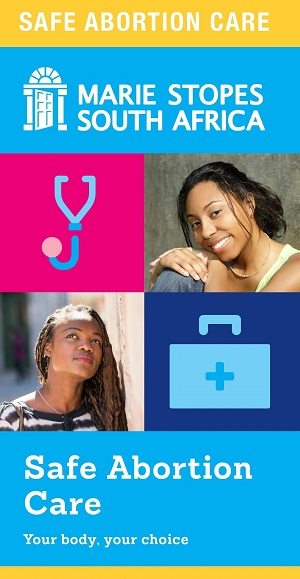 SOME FREQUENTLY ASKED ABORTION QUESTIONS ANSWERED
Is abortion legal?
Yes. The Choice of Termination of Pregnancy Act, 1996 protects the right of women of any age to access abortion legally in South Africa, at a designated facility by a trained provider up to 20 weeks of pregnancy. Women under 18 do not require parental consent.
Is abortion safe?
Yes. It's simple and straightforward when carried out by a trained professional in a well-equipped facility.
At Marie Stopes, an expert nurse or doctor will provide pre-care information on the day of your appointment and make time to answer any questions you may have.
They will also provide aftercare materials to make sure you know what to expect when you get home and how to get in touch with us should you have any concerns.
MARIE STOPES PROVIDES THOUSANDS OF SAFE ABORTIONS EVERY YEAR.
What are the abortion methods?
We offer two methods of safe abortion. The right one for you will depend on:
the stage of your pregnancy
your general health and medical conditions
personal preference
Marie Stopes Procedure (4 to 20 weeks) is a simple, same-day procedure. The appointment includes a consultation with pre- and post-care. The procedure itself takes between 5 and 10 minutes. You will have to spend some time in the recovery room afterwards.
Marie Stopes Medical Process (4 to 9 weeks only) is a combination of tablets, where the first tablet is taken at the centre on the day of your appointment and the second set of tablets is taken later at home. A nurse will help make sure you are prepared for the treatment at home.
We offer pain medication as required and a sedation option at select centres.
OUR PACKAGE OF CARE
We support our clients' overall health and future fertility planning. Safe abortion services include a free contraceptive method and STI screening and the opportunity to talk to a nurse about optional HIV testing.
Where is abortion available?
Safe abortion care, also called termination of pregnancy, is offered at our 14 Marie Stopes South Africa centres nationwide, as well as by some private doctors and in most government healthcare facilities.
Anyone who is not willing to provide the service has an obligation to refer you to a provider who can assist.
How much does abortion cost?
The cost of our services varies according to:
the location of the Marie Stopes centre you choose
the stage of your pregnancy
the method you choose (medical process or procedure).
WHAT IS AN UNSAFE ABORTION?
Safe abortion is provided by a specially trained nurse or doctor in a facility designated by the Department of Health. Marie Stopes does NOT provide services outside of our centres, so be cautious of anyone using our name or logo at centres not listed on our official website.
Watch out for any abortion provider who:
does not have a landline phone number or a fixed address
does not provide a clinical examination and determine the correct stage of pregnancy
does not provide aftercare services or make themselves available for questions
offers to provide medical abortion tablets beyond 9 weeks or any abortion service beyond 20 weeks.
PREGNANT? NOT SURE WHAT TO DO? MARIE STOPES IS THERE FOR YOU
Whatever you decide: adoption, abortion or becoming a parent – it's your body and your choice.
If you have decided not to continue with your pregnancy, we offer safe abortion care in a warm and welcoming environment.
MARIE STOPES SOUTH AFRICA
Marie Stopes South Africa is the country's largest non-profit provider of sexual and reproductive healthcare services. As part of the 38 country-strong Marie Stopes International Global Partnership, we have access to a latest innovations and expertise in the field of sexual and reproductive health.
In South Africa, we operate 14 centres across 6 provinces which offer:
Safe abortion care
A range of long and short acting contraceptives
Emergency contraception
Pap smears / cervical cancer screening
Women's wellness exams
HIV counselling and testing
Screening and management of STIs
Pregnancy tests and scans
The fees we charge are cross-subsidised across our network, meaning centres are able to offer prices that best suit the communities they serve. Any surplus we generate is reinvested back into our core work. This ensures we continue to grow our reach and make women's health matter.
0800 11 77 85
www.mariestopes.org.za

HOW CAN I GET MORE INFORMATION?
For details on our centre locations and services offered at each centre or to make a booking visit
www.mariestopes.org.za or
call 0800 11 77 85 to speak to a consultant.