Pain-free vaccination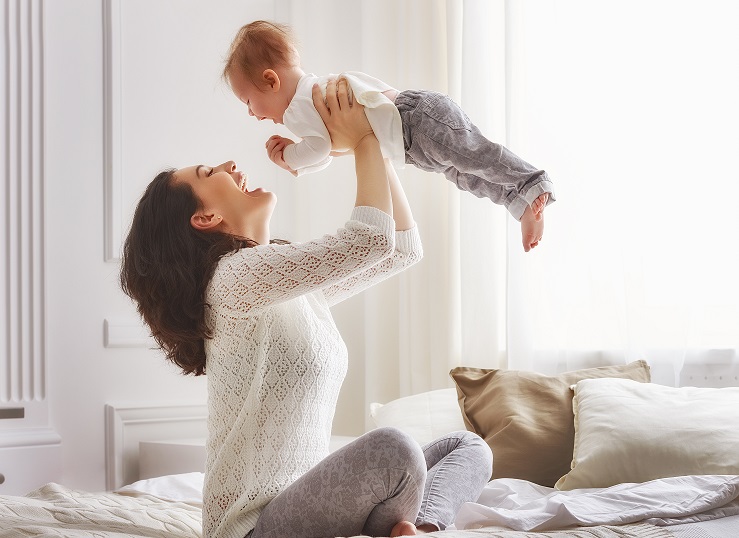 Brought to you by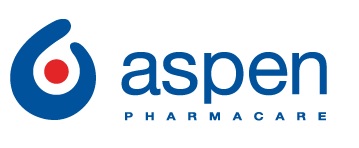 Your child will receive up to 15 injectable vaccinations from birth up until age 12!
Learn here all about pain-free vaccination with EMLA® patches.
According to guidelines, children may need up to 15 injectable vaccines during childhood.2a
Babies from birth are required to tolerate needles as part of their medical care.2a But vaccine injections can cause pain, anxiety and fear in babies, children and their parents. This pain can lead to anxiety in the future, needle phobias and avoidance of healthcare and even lead to anti-vaccine sentiment.2b,3a

Back to top
What is the magnitude of pain and distress with vaccination?
Vaccine injections are considered to be one of the most common sources of pain in childhood. They are repeatedly administered to almost all children throughout infancy, childhood and adolescence.2a
Infants and children can exhibit serious distress, severe distress and panic.3b
Over 90 % of toddlers show signs of serious distress, or worse.4a
It is estimated that up to 25 % of adults have needle phobia, with most fears developing in childhood.3c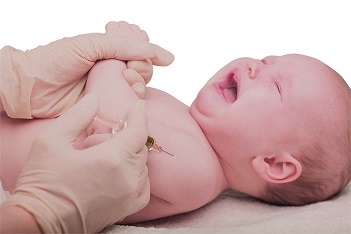 By vaccinating your child, you become part of a global effort to rid the world of the devastating childhood diseases that were so common in our previous generations.2b
Topical anaesthetics can be used to reducing pain in vaccination injections as a standard measure for children.5a
This measure aims to prevent children from developing a fear of needles as a result of unmitigated pain during vaccinations.5a
EMLA patch is a topical anaesthetic that can be applied to your baby or child's skin for 1 hour before vaccination to reduce the pain of needle insertion.
The EMLA® Patch contains 2 active ingredients that are both local anaesthetics. An anaesthetic numbs the skin.
Lidocaine and prilocaine when applied to intact skin, provides anaesthesia to the epidermal and dermal layers of the skin. They do this by stabilising the nerve activity in the area which produces a local anaesthesia.
The active ingredients released from the patch get absorbed to a depth of 2 mm after 60 minutes of application and 3 mm after 120 minutes.
When topical anaesthesia is required for minor procedures, such as needle insertion (vaccination) and superficial surgical treatment of skin lesions.
For minor procedures, for example needle insertion:
Apply the patch to the skin area selected with a minimum application time of 1 hour.
After a longer time (more than 5 hours) the anaesthesia decreases.
Note: If an allergic reaction develops, the patch should be immediately removed.
The EMLA patch is suitable for infants aged 3 months +.
EMLA® is proven to significantly reduce pain when used as a pre-treatment before routine vaccination in infants and children.ref
EMLA® is proven to reduce the duration of crying and irritability after vaccination.ref
EMLA® can be used before vaccinations in infants from 3 months of age.6
EMLA® is available without prescription.6
Always ask your nurse or healthcare provider for advice on using pain-relieving aids for your child prior to vaccinations.

Medical References
Kumar M, Chawla R, Goyal M. Topical anesthesia. Journal of Anaesthesiology Clinical Pharmacology 2015;31(4):450-456.
Adu-Gyamfi C, Thaver J, McCarthy K, Phil M, et al. National Institute for Communicable Diseases. Centre for Vaccines and Immunology. Vaccine information for parents and caregivers. First edition November 2016.
Abuelkheir M, Alsourani D, Al-Eyadhy A. EMLA® cream: A pain-relieving strategy for childhood vaccination. Journal of International Medical Research 2014;42(2):329–336.
Jacobson RM, Swan A, Adegbenro A, et al. Making vaccines more acceptable — methods to prevent and minimize pain and other common adverse events associated with vaccines. Vaccine 2001;19: 2418–2427.
Taddio A, McMurtry CM, Shah V, et al. Reducing pain during vaccine injections: clinical practice guideline. CMAJ 2015;187(13):975–982.
EMLA PATCH Approved Package Insert, February 2016.
Scientific papers (to follow)