Oral Contraceptive Supplement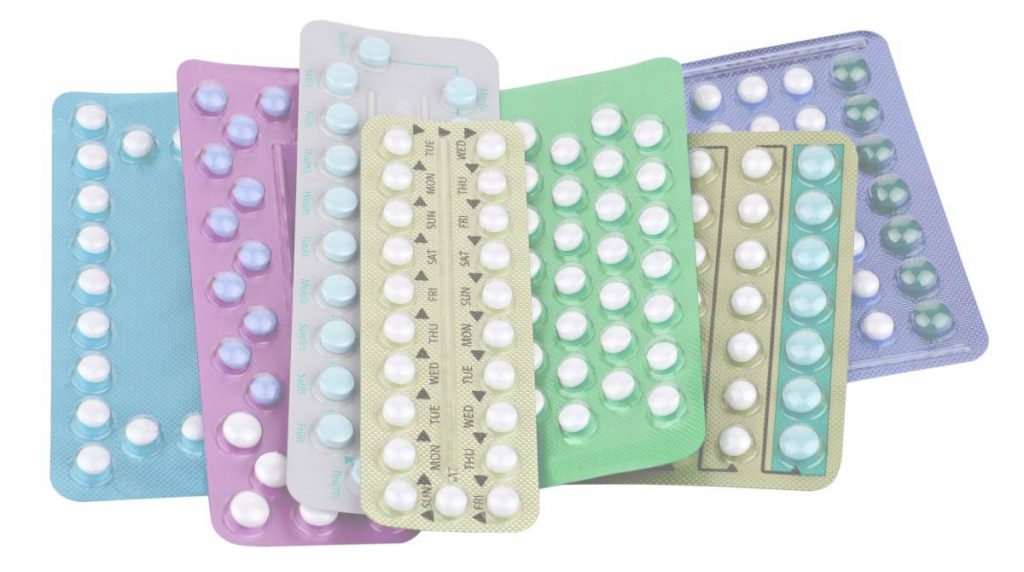 Brought to you by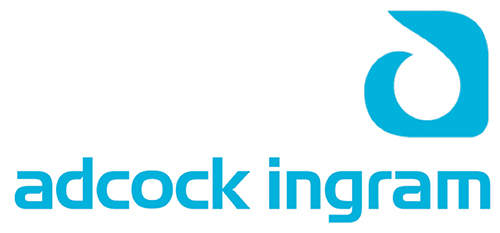 Back to top
Overcoming the side effects of oral contraceptives
OC-GAP capsules assist in the maintenance of the essential nutrients that may be depleted as a result of oral contraception treatment 4.
One capsule of OC-GAP a day assists in maintaining these essential nutrients4.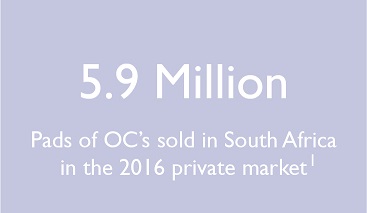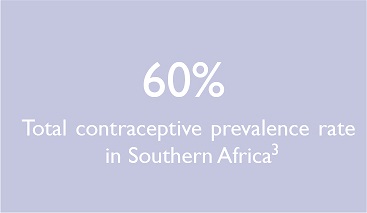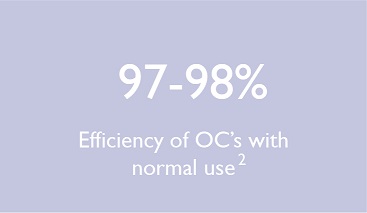 Back to top
Role of vitamin B6, vitamin B12, folic acid & zinc in the use of oral contraceptives
Deficiency2
Women taking estrogen-progestin combination agents had evidence of vitamin B6 deficiency
Mean serum vitamin B12 levels were significantly lower in women using OCs than in non-users
OC users had lower mean serum levels of folate and higher percentage of subnormal folate levels than a control group
Women using OCs had lower plasma zinc levels than women who were not
Folic acid and vitamins B6 and B12 take part in the metabolism of homocysteine5
Increased homocysteine is involved in5
Cardiovascular diseases
Vascular damage that predisposes to:
Thrombogenesis and arteriosclerosis
Back to top
Effects of vitamin B6, vitamin B12, folic acid & zinc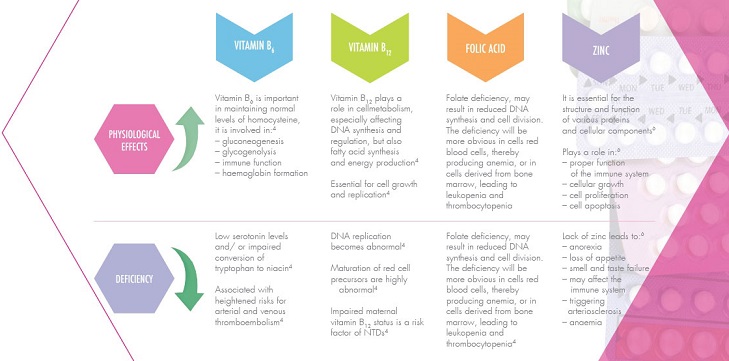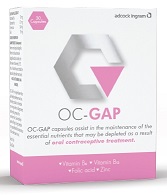 Take one (1) capsule daily4
Please note: This is an educational information leaflet only and should not be used for diagnosis. For more information on contraception, consult your healthcare professional.
Health Supplement. OC-GAP Each capsule contains Vitamin B6 10 mg; Vitamin B12 0.1 mg; Folic acid 0.4 mg; Zinc 15 mg. This unregistered medicine has not been evaluated by the South African Health Products Regulatory Authority for quality, safety or intended use.
Adcock Ingram Limited. Reg. No. 1949/034385/06. Private Bag X69, Bryanston, 2021, South Africa. Tel. +27 11 635 0000.
2018100510101917
Medical References
1. IMS TPM February 2017 Oral contraceptives market. 2. Palmery M, Saraceno A, Vaiarelli A and Carlomagno G. Oral contraceptives and changes in nutritional requirements. Eur Rev Med Pharmacol Sci. 2013;17(13):1804-1813. 3. Population reference bureau. World population data sheet 2013. [cited 2018 October 30]; Available at: http://www.prb.org/Publications/Datasheets/2013/2013-world-population-datasheet/world-map.aspx#map/southern_africa/familyplanning/total 4. OC-GAP approved package insert, 2017 http://www.adcockgap.co.za/Package_Insert/OC_GAP 5. de la Calle M, Usandizaga R, Sancha M et al. Homocysteine, folic acid and B-group vitamins in obstetrics and gynaecology. Eur J Obstet Gynecol Reprod Biol. 2003;107(2):125-134 6. Chasapis CT, Loutsidou AC, Spiliopoulou CA and Stefanidou ME. Zinc and human health: an update. Arch Toxicol. 2012 Apr;86(4):521-34. doi: 10.1007/s00204-011-0775-1. Epub 2011. Health Supplement. OC-GAP Each capsule contains Vitamin B6 10 mg; Vitamin B12 0.1 mg; Folic acid 0.4 mg; Zinc 15 mg. This unregistered medicine has not been evaluated by the South African Health Products Regulatory Authority for quality, safety or intended use. Adcock Ingram Limited. Reg. No. 1949/034385/06. Private Bag X69, Bryanston, 2021, South Africa. Tel. +27 11 635 0000. www.adcockgap.co.za 2018100510101917