Diabetes Medication Supplement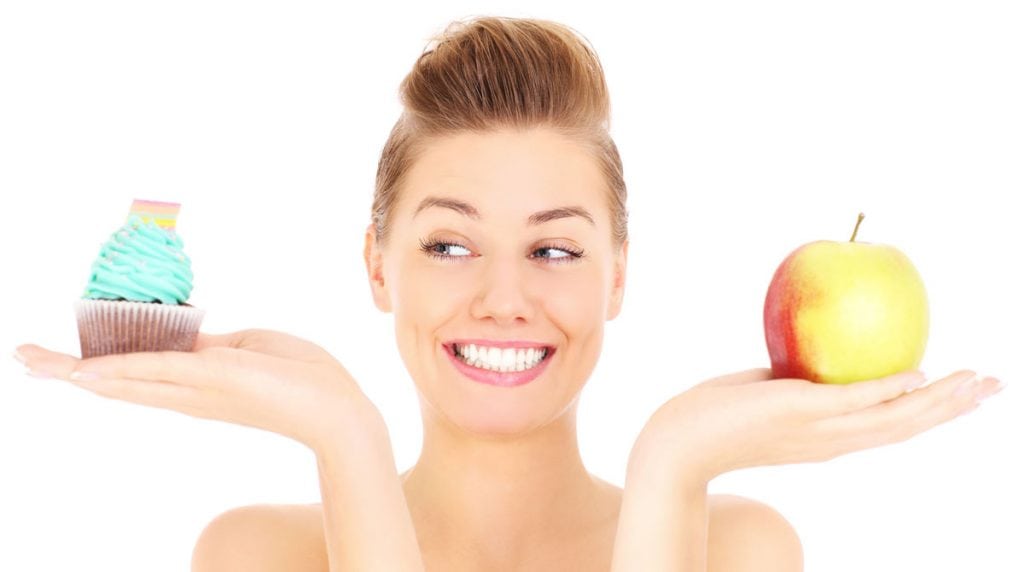 Brought to you by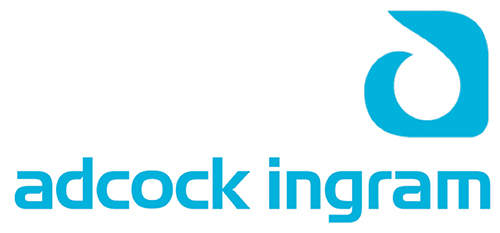 Back to top
Overcoming the side effects of diabetic medication
The side effects of Type 2 Diabetes and diabetic medication
People with Type 2 Diabetes Mellitus require chronic medication to lower blood glucose (sugar) levels in the body. Over time, elevated blood glucose levels can damage organs, systems, tissues and cells1, 2. Essential nutrients may become depleted as a result of the condition and the treatment thereof3, 10.
Overcoming the side effects with GLUCO-GAP
GLUCO-GAP is a supplement containing five essential nutrients3.
Coenzyme Q10 (in the form of HydroQsorb CoQ10 for more efficient cellular uptake) improves cholesterol control4, 5, 7.
Chromium helps with insulin resistance. 5,8.
Vitamin B1 helps to maintain healthy blood vessels, decreasing the risk of heart disease or stroke5, 6, 10.
Vitamin B12 aids nerve tissue health, brain function, and the production of red blood cells. Vitamin B12 deficiency is often associated with the dosage and duration of diabetic medication3, 6, 10.
Vitamin D helps to prevent glucose increases and insulin resistance and enhances insulin sensitivity. It also reduces blood pressure in people with diabetes, 6, 9.
A serious chronic disease – is on the rise. Globally, 422 million adults living with diabetes in 20141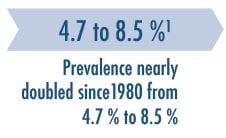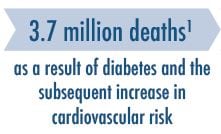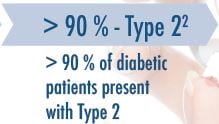 Back to top
Effect of physiological effects and deficiency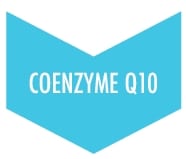 PHYSIOLOGICAL EFFECTS
Improves glycaemic control by improving insulin secretion & as well as total and low density lipoprotein (LDL) cholesterol levels3
DEFICIENCY
Q10 levels, can be used as a marker of antioxidant capacity, and is decreased in diabetic patients3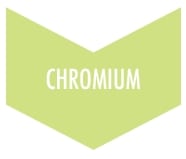 PHYSIOLOGICAL EFFECTS
Beneficial effect of chromium in insulin resistance3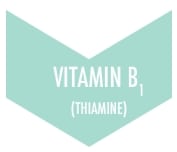 PHYSIOLOGICAL EFFECTS
Could play a role in improving endothelial function and thus slow development and progression of atherosclerosis3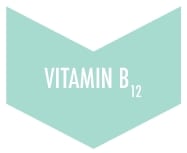 DEFICIENCY
The vitamin B12 deficiency is found to be associated with the dosage and duration of metformin use3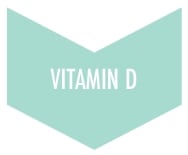 PHYSIOLOGICAL EFFECTS
Vitamin D levels of at least 30 ng/ml needs to be maintained to prevent glucose increases, prevent insulin resistance, enhance sensitivity and reduce blood pressure in patients with diabetes3
DEFICIENCY
Prevalent in patients with diabetes and an independent association between vitamin D deficiency and the presence of nephropathy3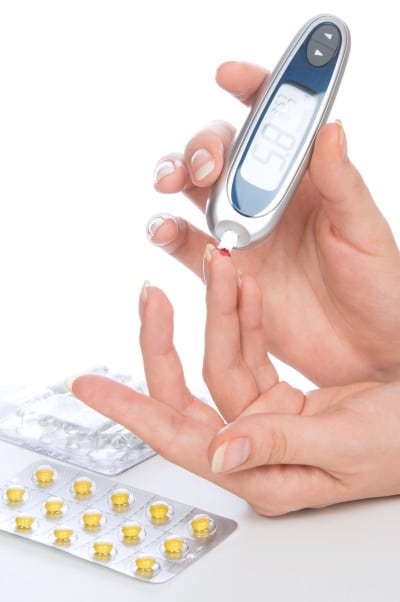 GLUCO-GAP contains HydroQsorb CoQ10 for more efficient cellular uptake4
HydroQsorb is incorporated more efficiently at 72 % vs. 52 % for control CoQ104
Micellarisation is a critical step in the absorptive process
CoQ10 is hydrophobic and will pass through the intestine unabsorbed if not incorporated into micelles
The tissue incorporation of 50 mg HydroQsorb CoQ10 is equivalent to that of 200 mg of CoQ104
GLUCO-GAP contains HydroQsorb CoQ10 for more efficient cellular uptake4
HydroQsorb's cellular uptake is 4.9 times higher vs. CoQ10 control4
The next step in absorption is uptake of micelles by intestinal cells
Enhanced uptake of HydroQsorb allows for lower dosages to accomplish the same degree of tissue incorporation
The tissue incorporation of 50 mg HydroQsorb CoQ10 is equivalent
to that of 200 mg of CoQ104
GLUCO-GAP assists in the maintenance of the essential nutrients that may be depleted as a result of diabetes and the treatment thereof3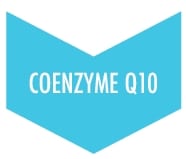 AMOUNT PER GLUCO-GAP CAPSULE (DOSAGE: 1 CAPSULE DAILY)3
50 mg
DRI (DIETARY REFERENCE INDEX)5**
30 – 200 mg5
OTHER SOURCES
Small amounts in fish, meats and wholegrains but not enough to sufficiently boost coenzymes Q10 levels7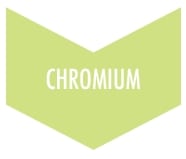 AMOUNT PER GLUCO-GAP CAPSULE (DOSAGE: 1 CAPSULE DAILY)3
0.025 mg
DRI (DIETARY REFERENCE INDEX)5**
Men > 70 years:
30 μg/day 0.03 mg6
Women > 70 years:
20 μg/day 0.02 mg6
OTHER SOURCES
Carrots, potatoes, broccoli, wholegrains, and molasses8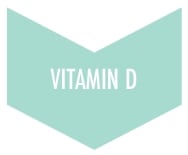 AMOUNT PER GLUCO-GAP CAPSULE (DOSAGE: 1 CAPSULE DAILY)3
800 IU
DRI (DIETARY REFERENCE INDEX)5**
Men and women
≤ 70 years: 600 IU/day6
Men and women
> 70 years: 800 IU/day6
OTHER SOURCES
Sunlight, oily fish, fortified food9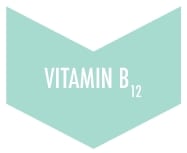 AMOUNT PER GLUCO-GAP CAPSULE (DOSAGE: 1 CAPSULE DAILY)3
0.1 mg
DRI (DIETARY REFERENCE INDEX)5**
*Men:
2.4 μg/day 0.024 mg6
*Women:
2.4 μg/day 0.024 mg6
OTHER SOURCES
Meats (especially beef, pork and liver), poultry, eggs, fortified cereals, milk and milk products, clams, oysters, mackerel, salmon10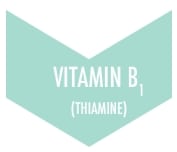 AMOUNT PER GLUCO-GAP CAPSULE (DOSAGE: 1 CAPSULE DAILY)3
5 mg
DRI (DIETARY REFERENCE INDEX)5**
Men: 1.2 mg/day6
Women: 1.1 mg/day6
OTHER SOURCES
Whole grains, meats (especially pork and liver), enriched cereal products, nuts, legumes, potatoes10
* Because 10 to 30 percent of older people may malabsorb food – bound B12, it is advisable for those older than 50 years to meet their recommended dietary allowances (RDA) mainly by consuming foods fortified with B12 or a supplement containing B12. ≠ Adequate intakes.6
** 1 microgram = 0.001 mg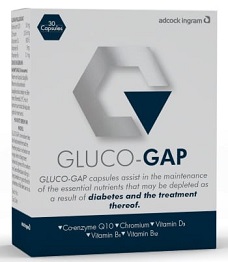 Take one (1) capsule daily3
Medical References
Global Report on Diabetes. World Health Organization 2016. [cited 2017 April 10]; Available from: http://www.who.int/diabetes/global-report/en/ 2. Amod A, Ascott-Evans BH, Berg GI et al. The 2012 SEMDSA Guideline for the management of type 2 diabetes (revised). JEMDSA 2012;(Supplement 1):S1-S95. 3. GLUCO-GAP approved package insert, 2017.. 4. Craft NE and Failla M. In vitro assessment of coenzyme Q10 bioavailability in three products using caco-2 cells. Final report, Tishcon Corp 2006. 5. NUTRI-FACTS understanding vitamins & more. Coenzyme Q10. [cited 2017 April 10]; Available from http://www.nutri-facts.org/en_US/nutrients/nutraceuticals/coenzyme-q10.htm 6. Ross CA, Taylor CL, Yaktine AL, et al (eds). Dietary Reference Intakes (DRIs): Dietary reference intakes for calcium and vitamin D. Institute of Medicine, National Academy of Sciences, 2011. [cited 2017 April 10]; Available from: https://www.nap.edu/13050 7. Coenzyme Q10 (CoQ10): In depth. [cited 2017 April]; Available from: https://nccih.nih.gov/health/supplements/coq10. 8. Chromium. Merck Manuals Professional Version. [cited 2017 May 23] available at http://www.merckmanuals.com/professional/special-subjects/dietary-supplements/chromium 9. Federer M, Inserra F, Manucha W. The world pandemic of vitamin D deficiency could possibly be explained by cellular inflammatory response activity induced by the renin-angiotensin system. Am J Physiol Cell Physiol 2013;304:c1027-c1039. 10. Overview of Vitamins – Nutritional Disorders – Merck Manuals Professional Edition. Source, Functions and Effects of Vitamins. [cited 2017 May 19] available at http://www.merckmanuals.com/professional/nutritional-disorders/vitamin-deficiency