COVID-19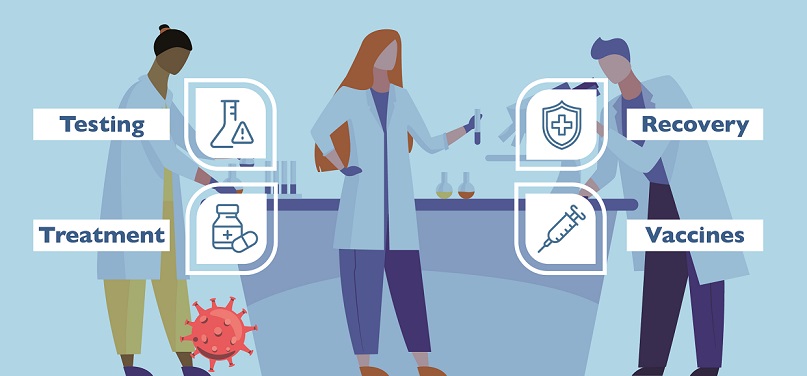 Brought to you by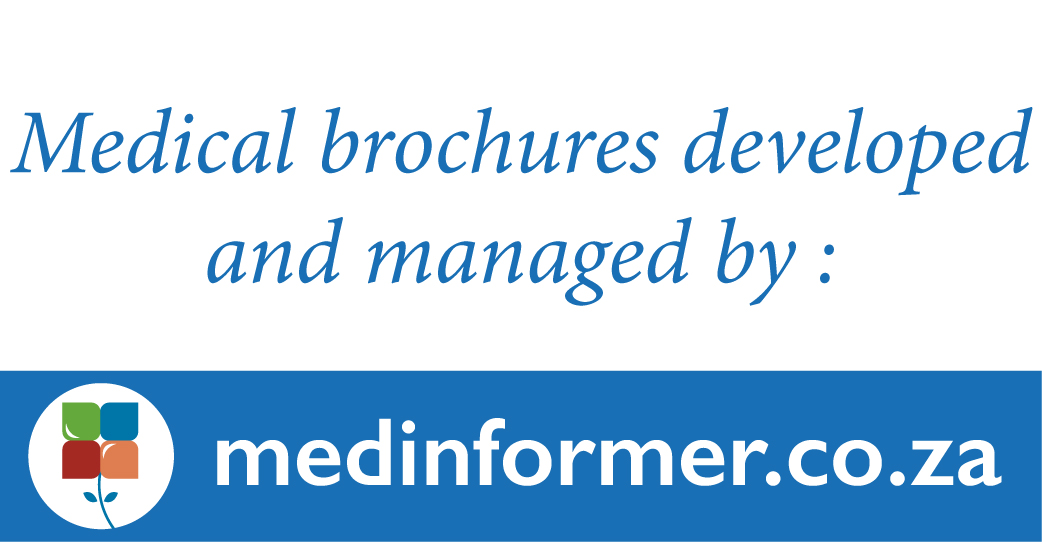 The name corona refers to a crown because these viruses have crown-like spikes on their surface when viewed under an electron microscope.1a
What is COVID-19?
COVID-19 is the name for the global pandemic of Coronavirus Disease. This disease was first reported on 31 December 2019 by the World Health Organisation following a cluster of pneumonia cases in Wuhan City, China.2a
Coronavirus Disease 2019 (COVID-19) is a severe respiratory virus causing illness ranging from a mild flu-like infection to severe pneumonia requiring critical care.3a As at March 2020, the timeline looks like this:2a,3a
What is the situation in South Africa?
As of 31 March 2020, 41 072 tests have been performed with the number of confirmed cases in South Africa standing at 1353, and 5 deaths reported.4a
While it is thought that the first cases involved exposure to an animal source, the virus is now spreading from person-to-person. It is thought to happen mainly via respiratory droplets spread when an infected person coughs or sneezes, similar to how flu and other respiratory infections spread.1b
The incubation period for COVID-19 is estimated to be between 2 – 7 days. On average each person will spread the infection to two others.3b
Who is at risk?
As of March 2020, the median age of early reported cases was 50 years. Very few severe cases which required hospitalisation have been reported among children under the age of 15 years, although school closures may have influenced this figure.3c
Severity of the disease
The disease can be divided into 'mild' disease, severe and critical:3d
80 % of those infected will have mild disease with symptoms similar to the flu,
15 % of those infected will have severe disease, and
5 % will become critically ill, requiring hospitalisation.
Risk factors for severe or critical disease include older age and people with pre-existing conditions involving the heart and lungs.3c
Signs and symptoms
Common symptoms in decreasing order of frequency:3e
Fever
Cough
Fatigue
Sputum (mucus) production
Shortness of breath
Muscle or joint pain
Sore throat
Headache
Chills
Symptoms such as nausea or vomiting and diarrhoea appear to be uncommon.3e
Severely or critically ill patients may experience difficult or uncomfortable breathing, increased breathing rate, and low oxygen levels in the blood.3d
Treatment
Thus far, the majority of cases, mild and severe disease, will make a full recovery, though this may take several weeks. In a minority of cases, COVID-19 has been associated with rapid progression to acute respiratory distress syndrome, multiple organ failure and sometimes death.3f
There is no specific antiviral treatment available. Antibiotics do not treat viral infections. However, antibiotics may be required if a bacterial secondary infection develops. Patients will be supported with oxygen and treated for fever.1c
What to expect if you have or are suspected of having COVID-19 infection?*
A patient suspected of COVID-19 should ideally phone ahead of time to their doctor or emergency room so that adequate precautions can be taken ahead of time.3h
All persons under investigation will require testing via samples from the throat area.3i
Patients may be treated with medication to treat co-existing infections.3j
Suspected COVID-19 cases who are medically well may stay at home while awaiting test results.3k
What to expect if you are tested positive?
Patients with mild disease may be considered for management at home, provided they are able to safely self-isolate and are not at risk of developing severe disease.3l
Patients with moderate or severe disease will require admission to hospital for early supportive therapy, including oxygen where needed.3m
NB. In 10 – 15 % of cases, those patients assessed as having 'mild' disease may continue to worsen over the course of a week or more and become severely ill. Patients managed from home must have the contact details of their doctor or healthcare facility that they can reach out to in case of any clinical deterioration.3n
Notes:
There is no evidence for the use of any drug or vaccine to prevent COVID-19 infection.3o
Prevention consists of non-pharmaceutical interventions, such as good hand hygiene and social distancing.3o
Patients can be de-isolated 14 days after the onset of their symptoms (mild cases), or 14 days after achieving clinical stability (moderate-severe cases).3p
*The testing and management of a suspected case may change with time and according to national guidelines.*3g
Tips for self isolation for patients awaiting results
Stay in a specific room with own bathroom (if possible).
Avoid unnecessary travel.
Avoid unnecessary contact with other people. Where contact is unavoidable, wear a facemask, and maintain a distance of at least 1 metre (preferably 2 metres) from other people.
Clean their hands with soap and water frequently. Alcohol-based sanitizers (at least 70 % alcohol) may also be used.
No visitors. Only those who live in their home should be allowed to stay.
Shared accommodation tips:
Avoid sharing household items and after use, wash thoroughly. All high-touch surfaces should be frequently cleaned. Wash all laundry at the highest compatible temperature (above 60° C).
Patients in self-isolation at home should know who to call if they develop worsening symptoms so they can be safely reassessed.1q
24-hour hotline number is: 0800 029 999
Stay updated with verified sources for information:
Medical References
1. National Institute for Communicable Diseases (NICD). COVID-19. Frequently asked questions. Available at: https://www.nicd.ac.za/diseases-a-z-index/covid-19/frequently-asked-questions/ Last accessed 31 March 2020.
2. National Institute for Communicable Diseases (NICD). COVID-19. Background. Available at: https://www.nicd.ac.za/diseases-a-z-index/covid-19/ Last accessed 31 March 2020.
3. National Department of Health, Republic of South Africa. Clinical Management of suspected or confirmed COVID-19 disease. Version 3 (27th March 2020) Available at: http://www.health.gov.za/index.php/component/phocadownload/category/628 Last accessed 31 March 2020.
4. National Institute for Communicable Diseases (NICD). Available at: https://www.nicd.ac.za Last accessed 1 April 2020.
5. National Department of Health, Republic of South Africa. Corona Virus(COVID-19) – updated. Available at: http://www.health.gov.za/index.php/outbreaks/145-corona-virus-outbreak/465-corona-virus-outbreak Last accessed 31 March 2020.