Contraception Services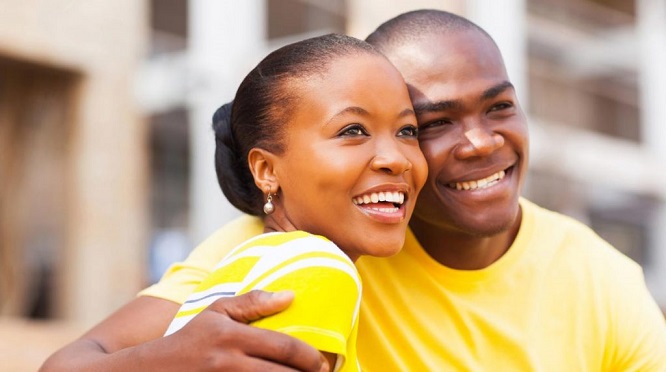 Brought to you by

Family planning and contraceptive method differs from person to person. Contraception services to prevent an unplanned pregnancy may include copper IUD, combined pill, injection, patch, condoms for him and her, female sterilization and vasectomy.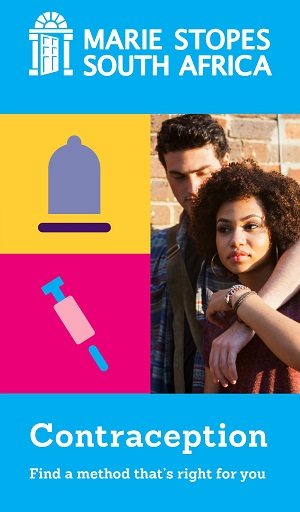 HOW CONTRACEPTION WORKS
Each contraceptive method works slightly differently but they all create one or more of the following effects to prevent pregnancy:
Alters uterine lining. Prevents the lining of the womb (endometrium) from getting prepped to receive an egg.
Changes cervical fluid. Thickens mucus in the cervix to prevent sperm from getting through.
Stops ovulation. Prevents an egg from being released, makes body think that it has already happened.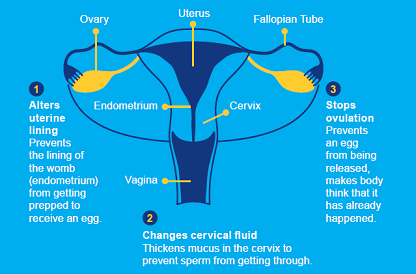 MARIE STOPES SOUTH AFRICA
Marie Stopes South Africa is the country's largest non-profit provider of sexual and reproductive healthcare services. As part of the 38 country-strong Marie Stopes International Global Partnership, we have access to a latest innovations and expertise in the field of sexual and reproductive health.
In South Africa, we operate 14 centres across 6 provinces which offer:
Safe abortion care
A range of long and short acting contraceptives
Emergency contraception
Pap smears / cervical cancer screening
Women's wellness exams
HIV counselling and testing
Screening and management of STIs
Pregnancy tests and scans
The fees we charge are cross-subsidised across our network, meaning centres are able to offer prices that best suit the communities they serve. Any surplus we generate is reinvested back into our core work. This ensures we continue to grow our reach and make women's health matter.
PREVENTING AN UNPLANNED PREGNANCY
Whether you are starting to use contraception for the first time, or looking into a new method it's a good idea to make time for a full consultation.
Schedule time with a nurse or doctor who can talk with you about your options.
Remember, no method of contraception is 100% effective.
Note that some methods are not advisable for women with certain health concerns, so it is important to be open and honest about your full medical history.
MALE AND FEMALE CONDOMS
CONDOM USE 101:
Follow the packet instructions, check expiry date and check to make sure it stays on during sex.
Only condoms protect against HIV and STIs.
Use a condom with another contraceptive method for dual protection.

METHOD
WHAT IT IS
HOW LONG IT LASTS
WHY WOMEN LIKE IT
Long acting methods
Copper IUD (Intra-uterine device)
a.k.a "loop"
5 – 10 years
(depends on the model)
• Non-hormonal
• One visit to clinic for fitting and once a year check up
Hormonal IUS
(Intra-uterine system)
5 years
• Low dose, slow release of hormone
• Lighter/no periods may be advantage for some
• One visit to clinic for fitting and once a year check up
Implant
3 – 5 years
(depends on the product)
• Non-invasive (fitted under skin of the arm, local anaesthetic)
• One visit to clinic for fitting
Short acting methods
Combined pill
Packet contains pills for one month
• Can reduce PMS symptoms (cramps, bloating, headaches, etc)
• Doesn't affect periods
Progestogen-only pill
Packet contains pills for one month
• Suits those who can't take oestrogen due to medical condition or breastfeeding
Injection
(Intra-uterine system)
Two to three months depending on injection
• Lighter/no periods may be advantage for some
Patch
Packet contains patches for one month
• Doesn't affect periods
• Only needs to be changed weekly
Barrier methods for dual protection
Male condoms
New condom every time you have sex.
• Easy to access (sold in packs of 3, 12 and 24 or free at Marie Stopes centre or local clinic)
• No mess
• Protect against STIs and HIV
Female condoms
New condom every time you have sex.
• Female-controlled
• Sold in packs of 3 or free
• Can be inserted up to 8 hours before sex
• Only needed when sexually active
• No mess, can remain in vagina when penis becomes flaccid
Permanent methods
Tubal ligation/female sterilisation
Permanent (for woman)
• Suits those who have completed their families or do not want children
Vasectomy
Permanent (for man)
• Quick 10-minute procedure, less invasive than female sterilisation
• No effect on sexual pleasure or performance
Emergency contraception
Emergency contraceptive tablets a.k.a."morning after pill"
Can be used within 5 days of unprotected sex
• Provides a back-up plan to avoid an unplanned pregnancy after unprotected sex
Copper IUD
Can be fitted within 5 days of unprotected sex
• Fitted in emergency but can stay in place for up to 10 years as a long-acting contraceptive method